D&M Roofing operates a full commercial Roofing service department that can handle any commercial roofing repair, commercial roofing replacements and new commercial roofing installation service needs you and your buildings might have.
What Is Commercial Roofing?
In the most simplistic of terms, a commercial roof system is a structure built and installed by roofing contractors to protect buildings from the threats of nature such as rain, wind, hail, snow, and the like. As commercial buildings typically far exceed the cost and size of residential developments, the quality expected is imperative, must be sturdy, and must be economically sound. When choosing a roofing system for a commercial building, a knowledgeable and experienced roofing contractor is key.
Commercial Roofing Project
Selecting the right commercial roofing company and style for a commercial building can be a project all on its own for building owners. Flat roofs are a longstanding favorite of commercial builders due to the protection and little to no maintenance that is typically required, though there are dozens of other styles available. Building out, installing, and selecting a commercial roofing system is a tough task to accomplish all on its own. When selecting the roofing style, variables such as location, climate, budget, and size all play factors in choosing the proper commercial roofing system.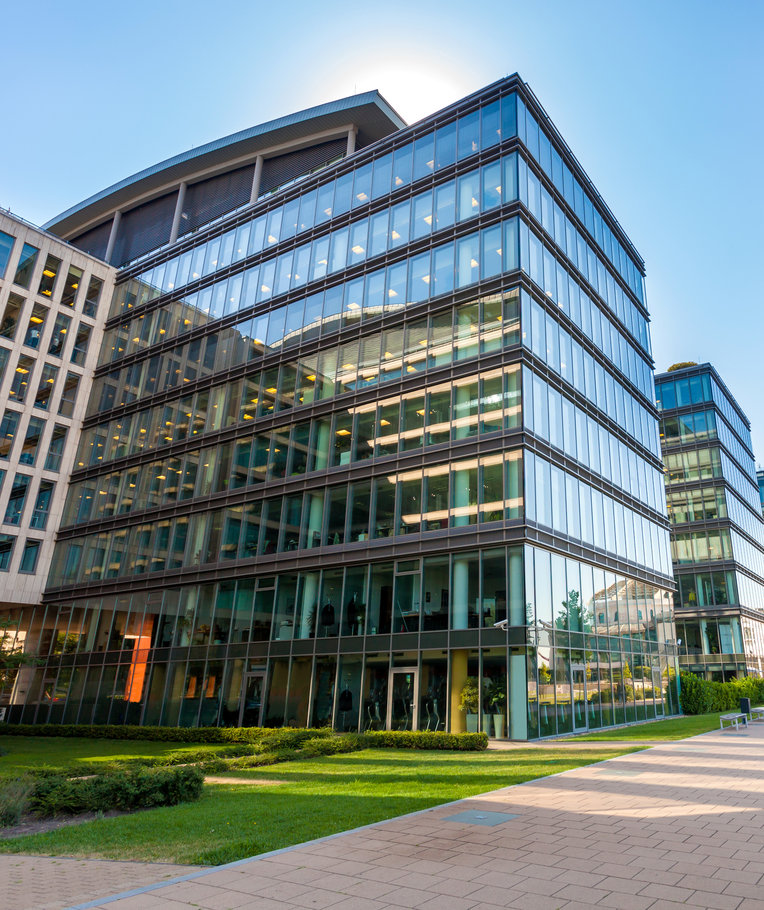 Commercial Re-Roofing
While commercial roofs are typically built and designed to withstand the test of time and natural elements, nothing last forever, and occasionally maintenance, repair, or re-roofing will be required. Re-roofing is essentially the process of restoring a roof to a like-new quality, saving thousands over the potential of having to replace a commercial roofing system. By utilizing this form of roofing repair, you can fix insulation damage, energy loss, structural damage, water damage, and mold growth in isolated areas without having to completely replace the roofing system.
Types Of Commercial Flat Roofing Systems
As flat roof systems have been around for 100's of years, there have been many different variations of the style invented. The type that will work best for your structure can vary on numerous factors, though a solution that is both long term and cost effective is typically the ideal route to take. Some of the most common forms of commercial flat roofing systems and materials include asphalt roofing, BUR systems, modified bitumen roofing, and single-ply systems. Our commercial roofing company is well equipped to help you select between the multiple forms of flat roof systems for your building.